Community health and Family Medicine
Max Meertens has been living and working in Spain since 1994, exercising his profession as a doctor specialised in Community health and Family Medicine. He specialised at the University of Maastricht in the Netherlands and worked in various Dutch clinics. He also worked in Guatemala after which he established himself in Benissa. What most attracts him to working in Spain is the freedom with which he can manage his time to attend to his patients, which means that he can dedicate the necessary time to each person without having to cope with an overloaded timetable.
Member of the medical association of Alicante reg.nr.: 03-0307645
Member of the KNMG (Dutch medical association)
Registry number BIG: 89022718301
Max Meertens' consultation hours are from 9 a.m. till 1 p.m. He always attends by appointment to enable him to give everyone his maximum attention and avoid long waiting times.
---
Loes Thomaes (English, Dutch, Spanish, German and French speaking) studied medicine at "de Vrije Universiteit" in Amsterdam and completed her residency in Leiden. As a General Practitioner she worked in many practices in and around The Hague. ​Later on she has worked many years as a medical doctor in several Dutch hospitals at the Geriatric and Psychiatric departments.
In spring 2017 she moved with her husband and kids to the Costa Blanca to make their dreams come true. Loes wants to be a General Practitioner in all the aspects of the job and to take care of the patients as a whole. Time, attention and a consult​ation​ in the patient's ​own language are therefore essential.
Member of the medical association of Murcia reg.nr.: 30-3009633
Member of the KNMG (Dutch medical association)
Registry number BIG: 29914300501
She will be available for consultations when dr. Meertens is not present, always by appointment using the normal number of the surgery 965733157.
---
The afternoons are destined to home visits (also in Valle del Pop). If you have an emergency in the afternoon you can also call the number 639 604 269. During the nights and weekends there will always be one of the multilingual colleagues of the area on call, who you can reach under the same number.
We dispose of various diagnostic facilities among which electrocardiography, spirometry, audiometry and we offer laboratory services. We also realise INR Tests (which controls patients who receive an anticoagulation therapy with for example Sintrom) and give the results and new medication qualification instantly. We do minor surgical interventions. To the little ones among us we dedicate special attention in a relaxed atmosphere. We help you to adapt to the Spanish system the vaccination for your children when arriving from another country. Our medical examinations are realised always taking into account your personal medical history and we do medical examination and medical certifications for sport activities etc.
Between the members of the medical staff weekly meetings are held as to improve the patient's attention, but never without having received his full consent.
We work together in an independent way with all the region's health care services and of the whole Comunidad Valenciana, including the Social Security Services. We are in contact with your specialist or insurance company in your home country if necessary. And, naturally, we give all our support in case of repatriation to your country.
Dentists
Dr. Alexandra Rodríguez (English/Spanish), graduated in Odontology at the Universidad Escuela Colombiana de Medicina in 1995, has always endeavoured practising odontology in an close and familiar environment. For her, it is essential for patients to have a good knowledge and a full understanding of their problems and of the various treatment options available to them. For this reason, she has set up a modern Dentist Unit that fulfils all the European standards and offers high quality odontology services supported by state-of-the-art technology such as digital radiology, intraoral camera that enables showing their pathology to the patients during the consultation, apex locator for endodontics, teeth whitening lamp, just to mention a few. Dr. Rodríguez has specialised in Orthodontics at the prestigious post-graduate course from Dr. Muñiz in Madrid and she is able to offer patients of whatever age the most adequate solution to correct their tooth malpositions, both by conventional orthodontics and by invisible orthodontics, an option very much in demand these days. Ask for an appointment and see for yourself that at our clinic the most important issue is You.
Dermatology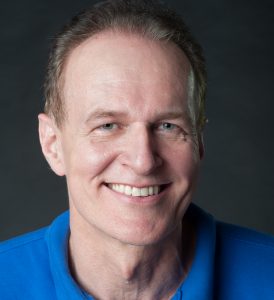 Dr. Ruud Valks, MD, Ph.D is a Dutch dermatologist with more than 12 years of international experience, who worked at the University Hospitals of Amsterdam and Madrid. He is member of the American Academy of Dermatology and has many publications in top international scientific dermatologic journals and held many conferences at international Congresses. He deals with the entire dermatology, which comprises all diseases of the skin, hairs and nails. Dermatologic Surgery (Surgery of Skin cancer with cosmetic repair and Cosmetic surgery (removal of growths and discolorations). Skin cancer prevention with dermatoscopy (which is a microscopic tool that is placed on the skin and gives a more precise diagnosis). Cosmetics (Acne and treatments of pigment spots).
Plastic Surgery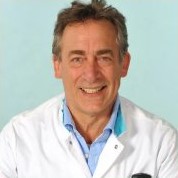 Na het behalen van zijn bachelor degree economie en werkzaam te zijn geweest als Paramedic op de ambulance in de Verenigde Staten kwam Dr. David Wijnberg terug naar Nederland waar hij vervolgens in Groningen geneeskunde studeerde. Eenmaal afgestudeerd als arts deed hij zijn vooropleiding algemene chirurgie in het Martini ziekenhuis te Groningen.
Daarna vervolmaakte hij zijn studie in de plastische, reconstructieve hand en esthetische chirurgie onder de dienst van Professor Robinson in het Academisch Ziekenhuis te Groningen.Gedurende deze opleiding kwam hij in contact met alle facetten van de plastische, reconstructieve en esthetische heelkunde. Hij ontwikkelde er de vakkundigheid voor allround plastisch chirurgische oplossingen. Ook op het gebied van de reconstructieve chirurgie, handchirurgie, borstreconstructies en vele andere technieken in dit complexe domein ontwikkelde hij de nodige kennis.
Bovendien deed hij onderzoek naar de ontwikkeling van het wikkelhart in samenwerking met de afdeling thoraxchirurgie wat resulteerde in vele opdrachten op internationale congressen en publicaties in diverse tijdschriften. Na zijn lange opleiding volgt hij nog steeds vele workshops, symposia en internationale congressen om zich de nieuwste technieken betreffende de hand,chirugie, laser technieken en esthetische chirurgie meester te maken.
In 2009, na 4 jaar waarnemend opleider te zijn geweest, werd hij de opleider van de perifere stage van de plastisch chirurgen in opleiding in Nijmegen.Naast de diverse "klassieke" chirurgische technieken heeft hij een speciale interesse in laser, de hand en borstchirurgie. Verder behoren de ooglidcorrectie, injectables (verouderde gelaat) , buikwandcorrecties, liposculptuur en lipofilling tot zijn expertise.
Podiatrist/Chiropodist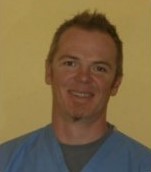 Philip Mann BSc. (Hons) Podiatric Medicine, Podiatrist/Chiropodist. Qualified at the University of Westminster in 1994 Philip brings a wealth of experience to the practice. Having worked in various community clinics in northwest London and being part of the Diabetic team based at Central Middlesex Hospital, involved in diabetic foot assessment and wound care. In 1999 Philip became biomechanics and team lead for the Willesden area. In 2001 Philip took a position in a private practice in Bermuda in charge of biomechanics and sports injuries although still practicing all areas of Podiatry. 2007 moved to Spain, registered to practice in Spain Colegiado No. 2524 Although Biomechanics and Diabetic foot care are special interests, Philip still practices in all aspects of foot care from simple nail cutting and removal of corns to minor surgery and lots in between.
Link: www.footpodiatrist.com
Psychology/Psychiatry
We think that where mental health is concerned, to be able to express yourself in your own language is crucial.
We therefore work together with psychologists and psychiatrists of various nationalities and accordingly you can make an appointment with one of them. Please ask our secretary at the desk for information, or if you prefer, speak directly with Dr. Meertens.
---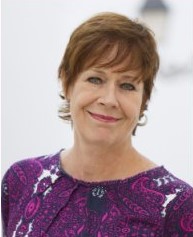 Rian van Rijsbergen is a psychologist col. CV13745 and registered with the European Certificate for Psychotherapy ECP. She offers counselling and treatment for psychological and psychosomatic problems. Her specialism is psychotherapy with an emphasis on psychodynamic diagnosis. During the counselling and treatment psychometric tests are being used as well as homework assignments, relaxation and breathing exercises. Following a psychological treatment can be a positive experience for every patient, at any age. It helps you to clarify troubled relationships and to find a healthy direction for your life's energy.
Since 2003 Rian van Rijsbergen has been working on the Costa Blanca.
For more information: moc.n1550651117egreb1550651117sjirn1550651117avnai1550651117r@ofn1550651117i1550651117 and or www.rianvanrijsbergen.com.
On Wednesday afternoon Rian van Rijsbergen works in Clínica Benissa after appointment: 619 876 062.
Laboratory
We work closely together with the laboratory of Teulada/Jávea. Almost all tests are realized on the same day and you will have your results the day after. The urgent tests are being dealt with the same morning. Only special tests that need to be sent to Barcelona, take a little longer.
We also realise INR Tests (which controls patients who receive an anticoagulation therapy with for example Sintrom) and give the results and new medication qualification instantly.
Blood samples and urine/faeces analysis are realised before 10.30 am; please do not eat breakfast before the tests.
To convey the results we prefer to see you in person, as we have noticed that there are always doubts when results are communicated by telephone, this is only in the case of more complicated matters.
Secretaries
Lotte, Cindy and Angela have been working for many years with Clínica Benissa. They have a large experience and will try to speak to you in your own language. They will be pleased to arrange appointments, answer your questions about administrative matters, etc.